Name: Rebecca Hayman
Number: 248-459-9191 Website: rebeccahayman​.com
Email: ​ [email protected]
Name of Business: Rebecca Hayman, LMSW Professional Title: Psychotherapist
Where: Farmington Hills, Michigan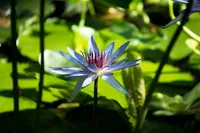 Describe your practice and specialties:
I'm a clinical social worker in solo private practice. I see people who are struggling with emotional self-regulation of: depression, anxiety, anger, grief and trauma. I've helped individuals going through the di culties of life such as: recovery from abusive relationships, working through the stages of loss, healing from childhood trauma, pain management, practicing mindfulness, and building greater levels of resilience.
I provide therapy for adults ages 18 to 75. I treat women, men, individuals, couples and families.
The key making progress in therapy and in life is to gain a fresh perspective on how to respond to your feelings. I try to help people create more inner peace and harmony. Healing can happen with insight, accountability and a genuine intention for real change. Cognitive Behavioral Therapy (CBT) is a popular approach that I utilize in my practice. First, the client gets a better understanding of the cause and effect of the issue. Then, the client acknowledges this connection which stimulates emotional growth. Freedom from fear and freedom from insecurity begins from there. A vision of the future with a strong sense of faith and optimism sometimes can emerge during the actual process of emotional healing in therapy. Just talking out loud to a non-judgmental, supportive and well-trained therapist can make all the difference in a client's experience with the therapeutic alliance. I try to provide that kind of environment for my clients. I strive to help my clients adapt an attitude of greater confidence, knowingness and self-love. I believe "knowledge is power". When a person's mind is cleared from emotional clutter, she can then envision how she would like her life to be, and how to make that happen sooner than later. The best way to lighten one's emotional load is to practice daily meditation 10-20 minutes a day ideally. I share my meditation training of MBSR, Mindful Based Stress Reduction which was originated by Jon Kabat-Zinn with interested clients. I encourage my clients to develop their own meditation practice on their own.
Describe your business background: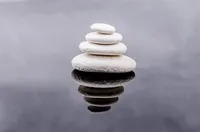 I am a graduate of the University of Michigan receiving my bachelors in psychology in 1994, and my masters in social work in 1996. I completed my social work internship at Fleischman Home for the Aged working with the elder population. My first job was at a community mental health clinic called the Guidance Center in Southgate, Michigan. This is where I got experience working with people of all ages, individuals, couples and families, as well as people who had a dual diagnosis with a mental health and substance abuse challenges. I took a handful of years off from my career to start a family, and returned to to the field 11 years ago where I am currently at in private practice.
Describe background of yourself:
I've always identified as an empathic person, and an old soul. When there was a problem, it was me my friends and family would go to for advice. When I was in high school, I started to think about what I wanted to be professionally, and the only thing that spoke to me was becoming a therapist. In college, I explored other options for what to major in, but psychology was what I wanted to learn more about. I loved living in Ann Arbor for six years of my life. It's a great town, with a very enthusiastic student presence. I also love to write, and examples of my published work can be found on my website.

What inspired you to pursue the mental health field?
I feel like being a helper of some capacity in the mental health field was always my calling. All these years later, I continue to feel that I am fulfilling my divine purpose: to be able to sit with others pain without fear. Everybody deserves to have someone in their corner. There are some clients that literally don't have anyone to trust, or feel close to, or to be able to confide in. The therapist may be the client's only opportunity to have someone trustworthy enough to express inner authenticity and vulnerability. The client needs to feel safe in order to reveal emotional weaknesses such as anger management issues. It's important for the therapist to be present while sitting the client's struggles. Together, the therapist and client observe the challenges and work towards creating healthier responses. Each time I can help someone, that inspires me to keep doing what I'm doing.

Where do you see yourself in the near future?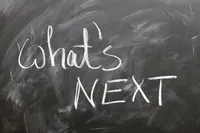 I see myself continuing to reach out to as many people I can within reasonable expectations. I want to continue to help my clients to create their own vision of a bright future filled with new possibilities, and a fresh attitude.