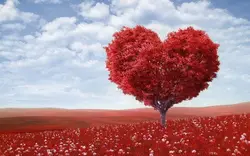 "We are what we repeatedly do, excellence is therefore is not an act, but a habit."- Will Durant
When I think of this quote, I think of the repeated act of love. Love lasts as long as we continue to express it wholeheartedly. Love puts us to the test on a daily basis and it's up to us to pass this test through acts of loving- kindness.  Being loving to yourself and others is a choice, and an important one to be made independent of life's ups and downs.  Love as a feeling is a real thing, but feeling love alone without following through with behaving in loving ways is insufficient.
In the words of Zig Ziglar, "Repetition is the mother of learning, the father of action, which makes it the architect of accomplishment."
Some examples of good habits to strive for:
*Keeping composure in the face of chaos
*Maintaining a relaxed feeling in your body and brain
*Self-Improvement without comparing yourself to others' accomplishments
*Keeping your mind sharp with proper nutrition, and sleep
*Long-term commitment to a fitness program
*Building Confidence
*Having a positive outlook of life
Through consistent practice of behaving in ways that reflect our core values, we can:
*Improve the way we respond to stress
*Create greater mindfulness of how we exert our energy, and how we conserve our energy, both physical and emotional
*Build healthier connections with others
*Achieve heightened self-awareness
*Demonstrate consistency and self-discipline
*Attain enhanced life satisfaction
*Cope with change with more adaptability
*Maintain a better attitude on a daily basis
All you have to do is turn on the news, and find reasons to get anxious or depressed.  Living your life through repeated action of healthy habits will help you be more of a "Happy Howard" than a "Negative Norman"…or a "Merry Mary" instead of a "Debbie Downer."
It's undeniable that it's really hard to get "unstuck" from practicing undesired habits.  It's especially difficult when your motivational levels may feel depleted.  Incentives for goal setting may feel like they are nowhere to be found.  Emotions from day to day may seem to feel blocked or even paralyzed.  Cyclical negative thought patterns barricade our vision of initiating a fresh regiment that is taken seriously.
The best way to break through this resistance is to TAKE ACTION.  Old habits are hard to break, but creating healthy habits will surely raise your self-esteem.  It's pretty safe to say that ALL of us could use some more positive self-esteem.  Even if introducing a new habit takes you a long time to get the momentum going, don't stop there. Keep going, and you're on your way to healthier living.
Besides, what's the alternative?  Maintaining your status-quo? Continuing undesired repeated behaviors can only get you deeper in your rut making it more difficult to get out of it the longer time goes on.  By replacing old behaviors with new ones, you are demonstrating your ability to take more chances,  and that is brave!  You are creating fresh opportunities to jumpstart creativity, diversity and renewal. You will feel more centered when you live your life with greater purpose.
Practicing healthy habits makes you a leader.  Establishing an effective strategy to sustain repeated desired actions will give you a sense of tremendous pride.  It will help you improve your ability to adapt to new situations.  Your example you set for others is an inspiration for others to transform their own behaviors.  You will be making a bigger and better difference in the lives of others, and definitely in your own life.  So, what are you waiting for?
"Life is not a dress rehearsal. This is show-time!" -Rebecca Hayman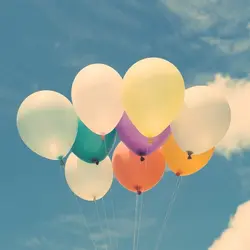 Read these words and connect with them as you reflect on creating healthier habits:
Brave~Bold~Proud~Clear~Free~Peace~Open~Authentic~Beautiful~Steadfast~Resilient